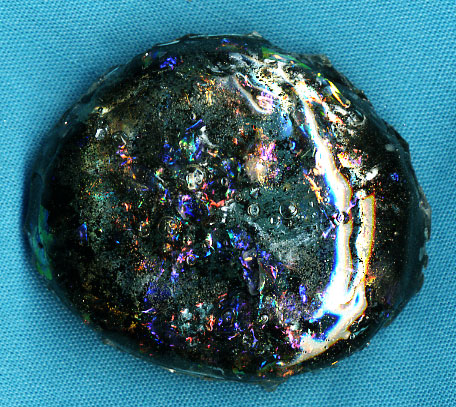 This is a huge blow up so you can see the details. It is hard to not get bubbles in this- but they don't show up that much when you see it in 'normal' size.
Did this on a clear glass blob. Used some black ink, clear embossing powder and some of the opal flakes stuff- didn't do much- so I added some of the black hotglue and more opal stuff. Still boring- so I added a few Fashion Flakes and tried to brighten it up with Glossy accents. Better. A few more layers of clear ep and more opals, some gold and green PearlX and more glossy accents. Decided it was done. Not sure what it will end up on.
Those plasticy flakes are really gorgeous against the black. The Fashion Flakes and PearlX add a lot though- give it more "oomph".